It seems everywhere I turn lately I stumble my way into a conversation on creative placemaking — people looking at the activation of public space as a way to further their personal and collective passions and pursuits.
It's heartening. I'm a firm believer that our taking of emotional ownership over the spaces in between the stuff we build and buy pays critical dividends towards a lot of the things we purport to care about: community, our children, the environment, even various spiritual and religious callings many hold dear.
In short, public space is the world we share. And it's better when it reflects the whole of who and what we are.
The role of government
Given that public space is the purview of local government, it's unsurprising that much of the creative placemaking conversation is taking place in our city halls and public meetings. And what I've found, even among the most progressive governments who actually want to foster a culture of creative initiative, is a sense of discomfort with exactly what role to play.
By definition, governments are in a position to lead. They set and enforce rules. They manage municipal funds. They decide what is and isn't going to get done. But, driven as they are by elected officials, they're also very adept at following. What politician hasn't checked to see which way the wind's blowing at least a time or two before taking a position?
Leading and following. They're good at it. They're set up that way.
But that's the rub. Because when it comes to human expression and the activation of space, neither role produces particularly good results. They may lead to a parade being organized or a festival being produced or a mural being decided upon and painted— all of which are valuable things — but they will never engender our innate, and ceaselessly attractive compulsions to do, make, create and share.
For those things to happen in an unbridled, chaotic and indisputably authentic way, government needs to do the one thing it's most uncomfortable doing: get out of the way.
A difficult mindset
I was reminded of this fact recently at a presentation by Aaron Friedman, the founder of Make Music New York now taking his ideas to other communities as the executive director of the nonprofit Make Music Alliance. He was in Atlanta exploring how folks from the arts and from local governments and other institutions might start working together to launch a Georgia version of the event.
For nearly an hour he detailed what Make Music Day is all about, which I'll try to paraphrase: An international holiday where people take to the streets in a freeform celebration of music and public space.
Fostering that, he detailed the behind-the-scenes work typically required — permitting, securing good performance spots, doing matchmaking between musicians and venues — to make such a vision become real and allow people a genuine sense of freedom that they're able to express themselves musically in whatever way they feel.
Closing his remarks he opened the floor to questions, and that's where things got a little bit weird. Because so many of the questions were a variation of this: "How do you prevent people from doing such and such?" Or "how do you ensure people participate in the appropriate way?"
Aaron was very patient and answered each question with some variation of "You don't." It was all very amicable and necessary to a group of people finding some common footing towards a shared endeavor but it really reminded me that the challenge being faced is not just one of government. We're all conditioned to think the same way. Who's in charge? What's the program? What are the parameters?
All the questions that typically deflate the true essence of creation.
Now what?
So it's a challenge. Government plays a very big role in physical placemaking. They drive the construction of physical infrastructure. If a plaza gets built, it's typically the work of city hall and, if not, it's still most likely the work of large and powerful forces.
Once it's built, what I often see among spirited souls within the system is the questioning of how to then activate the space. And that's a totally logical concern when you think systematically. But lately I've been increasingly convinced that the best approach is the opposite one: you don't.
It's not the time for government to do more. It's the time for it to do less.
The mandate should not be that we're going to build and activate a space. The mandate should be that we're going to build the right space, that embodies the values and aspirations of the community, and then we're going to get out of the way and allow community to flourish within it in whatever way people choose to do so (within your basic health and safety parameters, obviously).
The Strong Towns way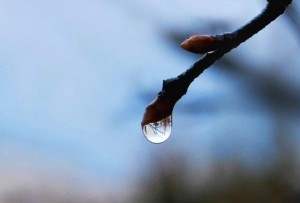 None of this is any great revelation to followers of Chuck Marohn's Strong Towns movement, but I mention Chuck because, in addition to conversations about placemaking, we've also had a number of exchanges about our kids. And that's the analogy that really seems to fit here:
Know when to let go.
We love our kids. We create them, we nurture them, we help mold them, hopefully, into people of character and conviction. But then we reach the point where our role is done. And even though we know, if we're honest with ourselves, just how clueless they actually are when compared to the wisdom they'll gain over time, and just how likely it is that they'll stumble and do mindless, idiotic things as they grow and mature, we let them go.
And you know what? More often than not, they end up amazing us with what they do. Or make. Or create. Or share.
That's the relationship government needs to have with creative placemaking. Inspire an active citizenry. Create supportive infrastructure. Invest in public space.
But then set people free to be who they are. You just might be amazed by what happens.
If PlaceShakers is our soapbox, our Facebook page is where we step down, grab a drink and enjoy a little conversation. Looking for a heads-up on the latest community-building news and perspective from around the web? Click through and "Like" us and we'll keep you in the loop.