There's nothing new about the subject of today's post. In fact, that's kind of the point. It's an ongoing grassroots public art initiative that simply exists, and has for quite some time. Many have had the pleasure of experiencing it but many others have not.
That's the nature of artistic cultural expression. It happens but it's not a happening. It lingers and evolves in place, existing over time for serendipitous discovery and contribution by others. Like me.
In this case, I'm talking about the Portland Horse Project.
A little history
Dating back to the early parts of the last century, curb infrastructure in Portland, Oregon, was adorned with small metal rings — "horse rings" — where horses and horse-drawn carts were hitched up over the course of everyday comings and goings.
Because infrastructure lasts a long time, these rings remained, even as favored modes of transportation changed through the decades. Later in the century, as the natural updating and overhauling of infrastructure became necessary, residents voiced a desire that the rings be retained and that new curbs be adorned with them as well.
Then, in a 2005 act likely considered minor at the time, a local resident named Scott Wayne Indiana tied a plastic horse to one of the rings in what he described as "an attempt to shake people out of their routines and get them to notice their surroundings."
It worked.
A little present
Today, many hundreds of the city's rings feature some variation on the theme, placed not only by Indiana but by countless, random individuals playing their own small role in something larger than themselves.
More often than not, it's a tiny horse. But there are also tongue-in-cheek placements. And complementary additions as well — little riders, lassoes, prop food.
Together, it adds up to the voice and personality of the community, expressed in a way that not only ties current residents to the city's past, but also ties them to each other. For example, Dave Tuttle and Whitney Johnson, who met online over Tuttle's posted photo of one particular horse, fell in love and ultimately got engaged curbside with that same tiny horse as the witness.
A little future
A major, if not the major, impediment to community building is our frequent unwillingness to accept and contend with the reality of others. Newcomers to a neighborhood running roughshod over longstanding culture and traditions is one example, yes, but longstanding residents rallying around efforts to keep others out qualifies equally.
There's little nobility in either extreme.
But unsanctioned public art like the Horse Project doesn't care about any of that. It says I am here in a way that can't be denied. And, perhaps most importantly, it extends a wide open invitation to participate, having no idea who that participant might be.
Taken collectively, it voices a genuine and unconditional spirit of welcome and inclusion. That's something that, as neighbors, we'd ideally embody routinely in our day-to-day co-existence.
Sadly, we frequently fail to do so. So, as an incentive towards a greater collective good will, I'll leave you with these undeniably heartwarming horse photos procured via Instagram.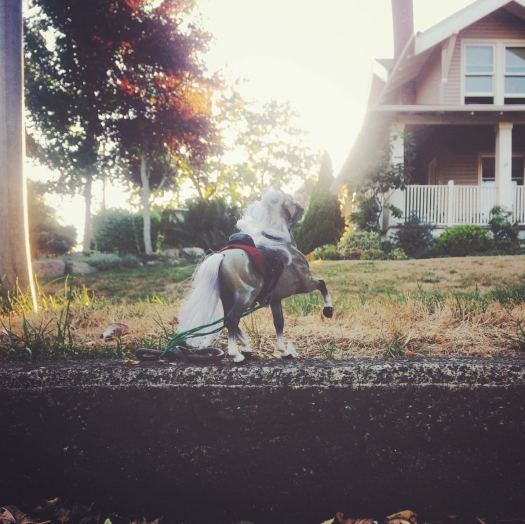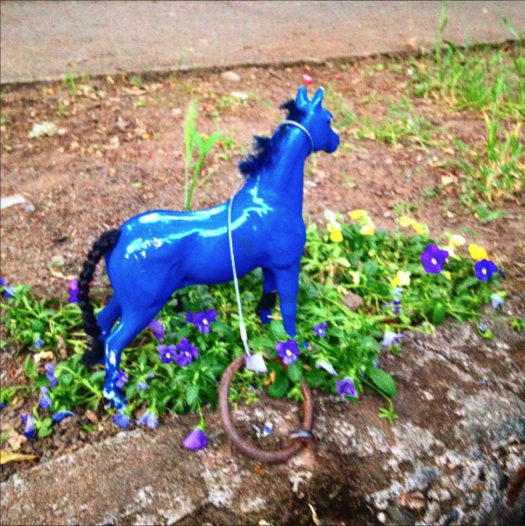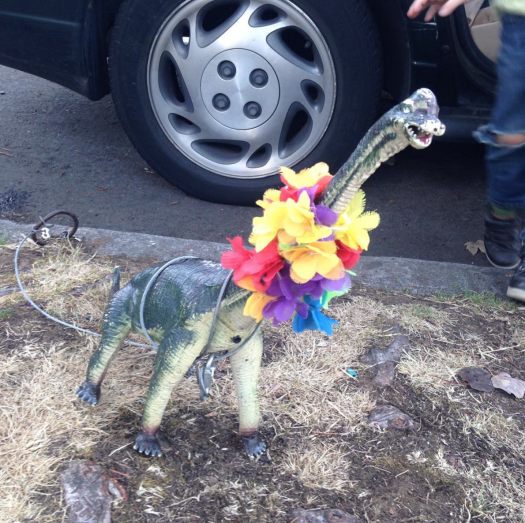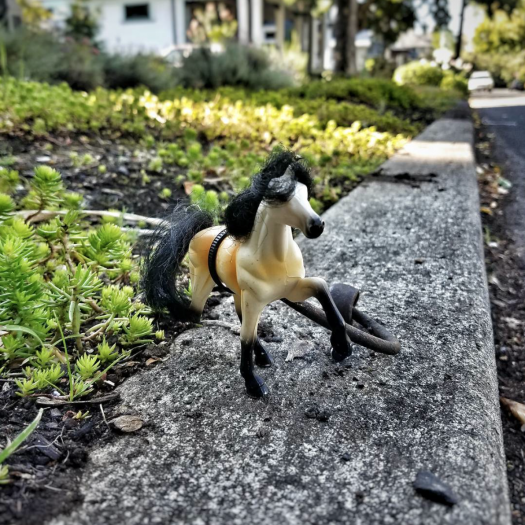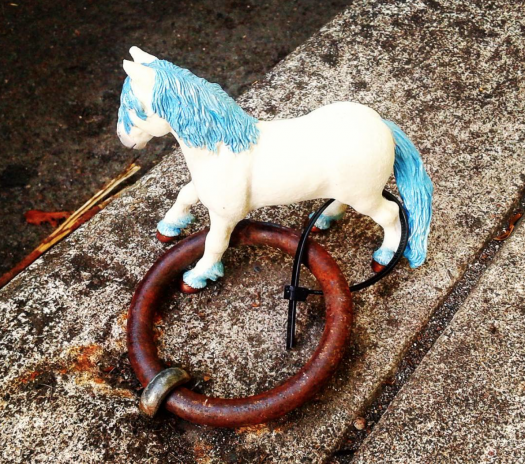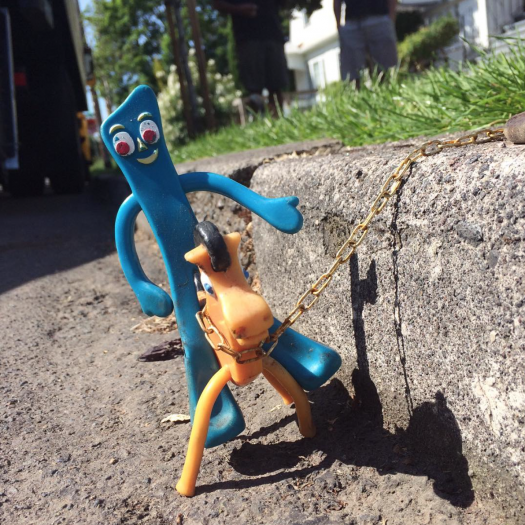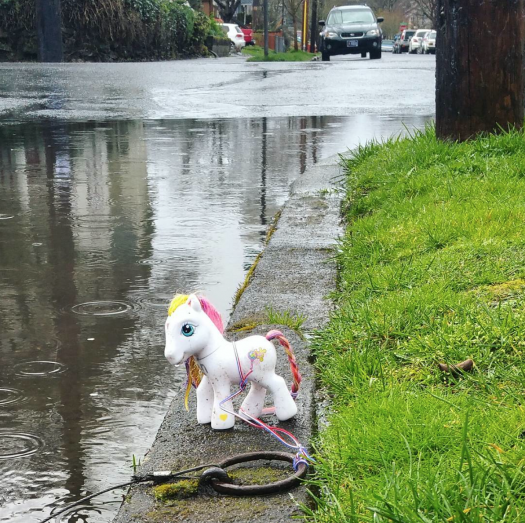 If PlaceShakers is our soapbox, our Facebook page is where we step down, grab a drink and enjoy a little conversation. Looking for a heads-up on the latest community-building news and perspective from around the web? Click through and "Like" us and we'll keep you in the loop.