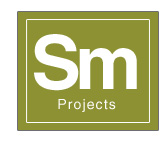 Everybody's in sales. Whether we're talking ideas or products or processes, every big ambition needs all manner of buy-in along the way.
That's why, as your development project moves to market, we specialize in creating a seamless transition between planning and sales. Because, on the road to groundbreaking, you're not just selling to end users. You're also selling to potential financial and development partners, as well as local officials, long before you turn the first shovel.
We help you tell the stories you need to connect with these constituencies — all of them — most effectively.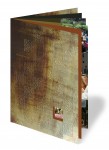 We launch brands. We develop on-the-ground marketing plans and help facilitate key partnerships. We put the right information in the hands of the right people at the right time, getting you online, leveraging low-to-no cost social media, and creating the advertising, signage and project collateral materials you'll need to get started.
And we embed our buy-in-from-the-beginning expertise into every process. That means identifying what your customers — all types of customers — value, then assuring we're on track to produce results in line with those expectations.
We do that. We come to understand your project, position it in the language of your prospects, and tell your story in ways that resonate. For the long haul.
Sales and marketing tools and support services:
Project positioning, branding and graphic identity
Website development
Network building via online social media advisory and e-newsletter development
Advertising and direct marketing
Public and media relations
"Alignment assessment," an ongoing effort to ensure you remain in-synch with the values and goals of your customers
Collateral marketing materials of all kinds
Signage
Sales center advisory
Sales process and team assembly
Among our past efforts: