PlaceMakers (operating originally as T-Six Urbanists) prepared a concept plan and conceptual scheme on a 85 acre site on behalf of Peters Dewald Land Company Inc. The Buckley Lands provide an opportunity for the M.D. of Rocky View to implement a more sustainable way of accommodating increasing growth pressure.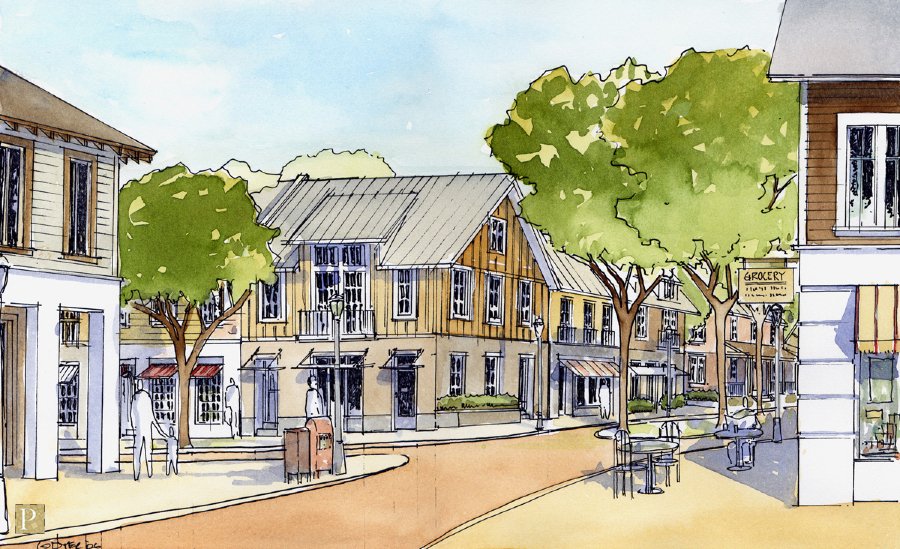 The vision for the Buckley Lands is a compact rural village that will have the charm and character of intimate rural villages cherished throughout the world. At the heart of the design is a respect for heritage and rural character through the use of architectural and engineering standards. Housing styles that reflect Western Canadian values will provide a timeless appeal. Compact neighborhood design will enable the preservation of open space and allow for diverse lot sizes. Interconnected roads, streets, greenway corridors, and pathways will allow for multiple direct routes to a range of destinations. Through these measures a sense of place can be fostered within the Springbank community. This development is a strict departure from conventional land development practices and when implemented will serve as an important model as the M.D. pursues more sustainable ways to accommodate future growth.
This project is using the LEED-ND rating system as a guiding principle. In addition to a compact, sustainable urbanism appropriate to the rural context, the project also incorporates green infrastructure systems and will enforce appropriate green building standards.