The Reynolds is a vertical mixed-use condominium development, offering 130 homes over street-level shops and restaurants along Atlanta's famed Peachtree Street. The first neotraditional project amidst the glass and steel towers of Atlanta's Midtown renaissance, it evokes the timeless and grand lifestyle that made Peachtree Street a household name.
In many ways, it was the architecture itself — designed by Surber Barber Choate and Hertlein — that presented the most immediate marketing challenge. That is, on a strip where development bends over backwards to appeal to the chic and trendy sensibilities of young professionals, how does a traditionally-inspired building, with the conservative image it embodies, get in the game?
They turned to PlaceMakers to find out the answer: You don't.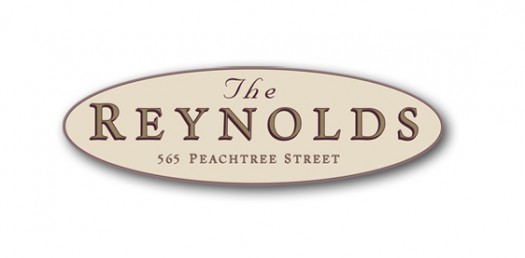 Instead, the building's time-honored aesthetics offered a perfect opportunity to play the game on their own terms, aggressively targeting a proven, intown-friendly market segment whose tastes, at least in fashion-conscious Midtown Atlanta, were woefully underserved: Empty Nesters.
This began wth development of the project logo and positioning tag, "City living as it was meant to be," a less than subtle suggestion that competitive projects were, at least in part, faddish and that The Reynolds provided a proven, and thus superior, experience. This positioning was then carried through the full stable of required marketing materials, from graceful identity pieces such as letterhead and business cards to website design to advertising with lightly provocative, tongue in cheek statements such as "City living. Now for grown ups." and "City living. Timeless, not trendy."
The result has been healthy and continuing traffic, largely prequalified by the clarity of the branding and the promise being offered. Incidentally, while traffic does skew heavily to the empty nester market, it's by no means exclusively so. Contrary to what pop culture might have us believe, there are in fact young professionals with traditional taste. All the more reason to market values and benefits, rather than mere lifestyle.