With the rapidly-approaching opening of a new I-575 interchange, growth is coming to Woodstock, Georgia's Ridgewalk Parkway. That much we can count on, as multiple parcels are poised to build out. But how? Envision Ridgewalk Village was an opportunity for everyone, residents and business interests alike, to help shape what's next. What kind of place would deliver the greatest value on this emerging corridor? To neighbors. To property owners. To the city.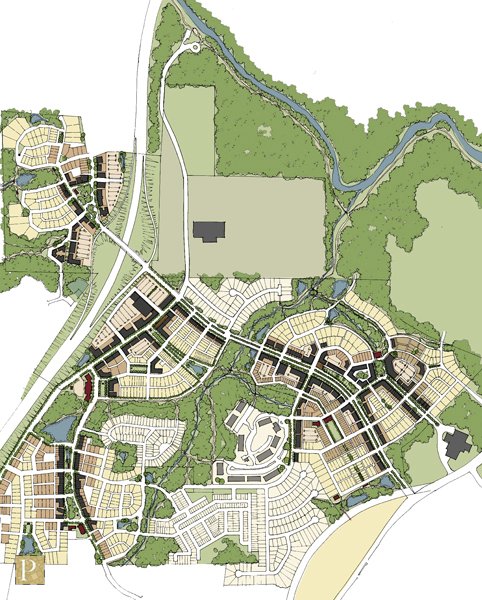 The unusual twist to this master planning, form-based coding (FBC), and community outreach effort that PlaceMakers led was that Woodstock already had a Charter Award-winning downtown form-based code adopted in 2007. The economic impacts of this code are abundantly clear, looking at payback to the City on a $/acre basis.
Sourcing from 2010 tax receipts, the downtown FBC generated 39x more revenue per acre than Super Wal-Mart, but also 4x more jobs per acre. And the part of town that's performing the best economically for the city is also performing best for families with lower transportation costs. And for the environment with lower CO2 impacts.
The PlaceMakers team focused on three study areas surrounding the site of a proposed outlet mall — Ridgewalk Village Center, Outer Brookshire and Rope Mill Road — along with updating and upgrading the downtown code.