As our name implies, we're not just a planning and design firm. Instead, we address the full scope of placemaking — planning and urban design, context-specific coding, community engagement, implementation, and the marketing of great places — and put our focus on the kind of viability that turns vision into reality. United by a mutual passion for creating timeless and endearing places, we're a unique collection of professionals — planners, designers, an architect and coding fanatic, an MBA, a journalist and a marketing communications veteran — rigorous in our insistence that every skill, every strategy, every tool serve the goal of making places in which families and businesses of all kinds can thrive for generations to come.
Operating in both the United States and Canada, we deliver a consistently thorough level of service to clients and communities throughout north America.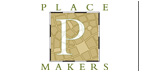 General Inquiries
info@placemakers.com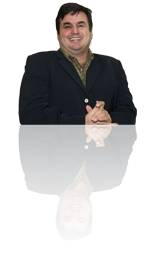 Howard Blackson
Principal | Director of Planning
San Diego, CA
"Everything in its place.
I help you make it timely and timeless."
Howard advocates time-tested planning strategies that are proven to add value to communities — one neighborhood, one block, and one building at a time. He looks beyond conventional short-term horizons, and uses time-proven lessons of urban design to provide needed predictability in the development process.
Read: How Howard thinks
Email: howard@placemakers.com
Phone: (619) 955-2559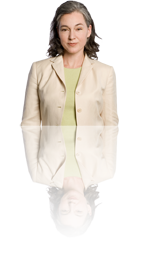 Hazel Borys
Principal | Managing Director
Winnipeg, MB
"Belief creates the world we know.
I help people see the possibilities."
As PlaceMakers' Managing Principal, Hazel inspires the company to deliver an exceptional product to a developing marketplace. She guides governments through zoning reforms — allowing walkable, mixed-use, compact, resilient places to develop by-right — and helps developers get things built under the increasingly prevalent form-based codes and character-based land use laws of the new economy.
Read: How Hazel thinks
Email: hazel@placemakers.com
Phone: (204) 989-0217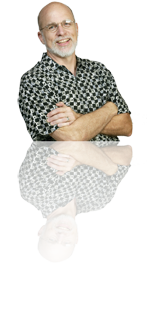 Ben Brown
Principal | Storyteller
Franklin, NC
"Lasting places have lasting stories.
I help you tell yours."
Ben connects, helping build environments of trust so planning can be about testing ideas instead of protecting turf and battling through cynicism. With solid communications and facilitation skills, he fosters a genuinely inclusive process and coaxes fence-sitters and doubters towards common ground — a place where shared goals stand in bold relief against divisive perspectives. Leveraging skills acquired through training and years of experience in fiercely competitive, deadline-driven arenas, Ben helps keep the promise of placemaking as a community-building exercise.
Read: How Ben thinks
Email: ben@placemakers.com
Phone: (828) 508-5002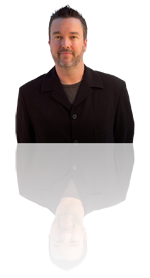 Scott Doyon
Principal | Storyteller
Atlanta, GA
"I make sense of place."
Scott Doyon tells the stories that help connect people. To the idea of place. To productive, collaborative participation. To opportunities that build community ties and inform successful implementation. In his work with cities and organizations, he helps illuminate often unrecognized benefits through communications and marketing initiatives that bring their promise to life. Leveraging his ten years with global branding powerhouse J Walter Thompson and ten+ years since in the dedicated service of place, he delivers clarity of both purpose and value to the myriad endeavors that bring us together.
Read: How Scott thinks
Email: scott@placemakers.com
Phone: (404) 372-5394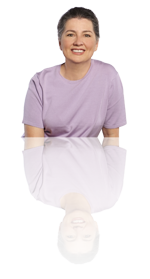 Susan Henderson
Principal | Director of Coding
Albuquerque, NM
"Place begins as a state of mind.
I turn it into something you can use."
As an architect, urbanist and writer, Susan combines a wealth of practical experience with stellar project management skills to lead even our most complicated engagements. LEED-AP certified, she brings an expertise in sustainability to code writing, and continues to helm an ever-increasing number of PlaceMakers' town planning and coding endeavors.
Read: How Susan thinks
Email: susan@placemakers.com
Phone: (505) 332-9561
---